GHR CALLISTO
GHR Callisto is a premium smart home community located in Tellapur, Hyderabad providing a stunning confluence of luxury with sustainability. Surround yourself with serenity while being in great vicinity to the commercial hub of the city.
IGBC Accreditation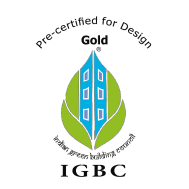 PMC & BIM services by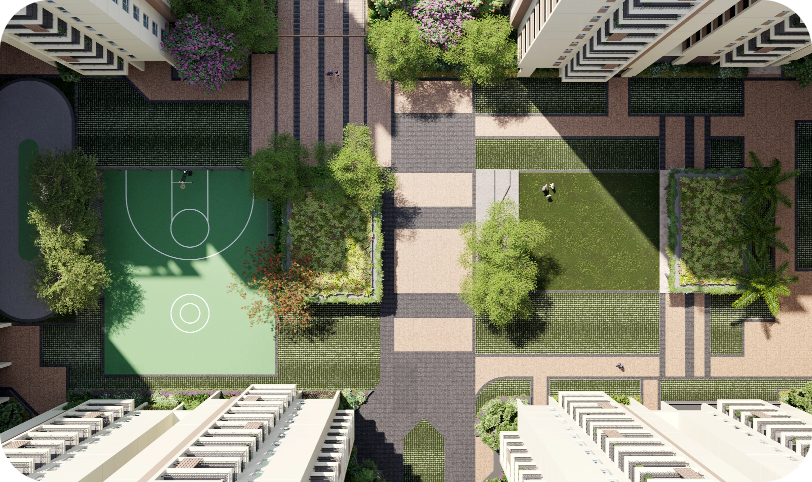 SMART FEATURES
Beyond Ordinary Living
Coming soon in Tellapur, Hyderabad, GHR Callisto is an 8.3-acre gated community comprising stunning 2, 2.5 and 3 BHK apartments. At GHR Infra, we are committed to our philosophy of 'smart life in nature' and have created a community that provides a sophisticated and soulful living experience to all our residents.
Sustainable Living
Accredited with IGBC certification, we have committed ourselves to provide top-class infrastructure and amenities while being cognizant of the natural resources around us. Through measures like organic waste composting, and rainwater harvesting among others we have reinforced our commitment to nature.
Electric Car Charging
Grey Water Treatment Plant
Lighting and Fan Automation
Remote Access Across the World
Water Efficient Fixtures
Rooftop Solar Panels
Beliefs
CORE VALUES

GHR Infra is the epitome of Genuineness, Honesty, and Reliability. It believes in 'Building Responsibly' and makes sure that every home gives you a sense of belonging.
Testimonials
HAPPY CUSTOMER
Being a father of newly-born son, I was very concerned about the security and connectivity. The prime location of GHR homes made everything convenient for my family and the 24/7 security support helped me get rid of my biggest tension. GHR Infra homes are the best choice for anyone who is planning to start their own family.

Raghav Rathore
Professional and helpful staff : They were polite to me in explaining the project details and responding to my queries. The "experience centre" they have, to project the floor plan, is very good. It gives clear details of block details, carpet area, built up area etc.

Ravi Kumar S.
Futuristic homes with sustainable features within the community. Loved the project ideology. Can't wait to Live in. Eagerly awaiting for possession. Sales team is cool and very courteous.

Sri Teja
GHR Infra is one of best construction company in Hyderabad and serving best quality construction in Luxury gated community Apartments and Villa projects. Office Staff and management are very polite with Clients

Vemula Bharat Reddy